CV. Karya Hidup Sentosa PROFILE
Indonesia can be proud. This agrarian country with a very large area of ​​agricultural land and plantations has a manufacturing industry for agricultural equipment with international standards: CV Karya Hidup Sentosa (KHS). The company, which was founded by husband and wife Kirdjo Hadi Suseno in 1953 in Yogyakarta, is the largest national private company in the two-wheeled hand tractor, four-wheel tractor and four-wheel rural transport tractor industry under the QUICK brand.
Established as a simple workshop, CV KHS is growing rapidly in terms of business and human resources. In addition to increasing production capacity, marked by significant factory expansion, marketing is also expanding, marked by export reach to 16 countries other than the national market, which of course has been controlled. More and more workers are being absorbed.
With QUICK, CV KHS continues to grow according to the determination, passion, and belief of the founder, namely to strive and work with a professional attitude, both in the business community and the general public. In addition, CV KHS also strives to play a role and participate actively in the development activities of the Indonesian nation. The founder's ideals are maintained until now and beyond.
CV. Karya Hidup Sentosa Mission
Building a great Indonesia through manufacturing and trade.
Values of CV Karya Hidup Sentosa
Integrity
Simple Life
Teamwork
Customer Orientation
Excellence
Always Learning and Changing
Detail fanatic
Download Corporate Values
Vision CV. Karya Hidup Sentosa
To be a world-class company in manufacturing and trading by:

Emphasis on sustainable growth
Creating highly competent human resources
Providing customer satisfaction
Creating quality and innovative products at competitive prices
Perform continuous improvement quickly and efficiently
Build a broad and robust distribution network

Become a socially responsible and environmentally friendly company.
Quality Policy for CV. Karya Hidup Sentosa
To become a leading hand tractor manufacturer in the national market, through continuous innovation and improvement with a total commitment to customer satisfaction.
To realize the Quality Policy mentioned above, CV. Karya Hidup Sentosa always strives hard and is highly computerized to:
Providing customer satisfaction.
Maintain the growth and development of the company.
Have business advantages by:

Creating quality and innovative products at competitive prices.
Build a broad and robust distribution network.
Creating highly competent human resources.
Perform continuous improvements quickly.
Currently CV Karya Hidup Sentosa has exported to various countries in Asia, Asia Pacific, Africa, and Latin America.
Joint Venture Company
CV. Karya Hidup Sentosa in collaboration with Kubota Corp. Japan established a Kubota horizontal diesel engine assembly plant in Semarang in 1973. The company, named PT Kubota Indonesia, is a joint venture company between Indonesia and Japan that places CV Karya Hidup Sentosa as the shareholder and main dealer of PT Kubota Indonesia.
ISO 9001:2015
CV. Karya Hidup Sentosa is committed to producing quality products. As a guarantee of quality, CV Karya Hidup Sentosa has received the ISO 9001:2015 Quality Management System certificate (Certificate ID08/01223.01) which was issued and authorized by SGS, an international standard certification body.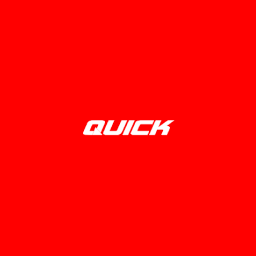 Technology & Human Resources
Globalization is changing the face of industry and markets. CV KHS is aware of that. To be able to win the competition, bold breakthroughs are needed in the fields of technology, productivity, product quality, service, management, and the company's human resources.
Massive investment was taken. CV KHS continues to update its production machines with the most advanced technology.
The investment in human development is also huge. As the saying goes, the man behind the gun, apart from high-tech machines, the company also recruits quality human resources. They are required to undergo a series of training, both domestically and abroad.
Philosophy
Consider consumers:
Provide the best service, build a relationship of mutual respect, responsibility, and full of intimacy, as well as mutually beneficial to both parties.
Watch partners:
Foster mutualistic relationships professionally with colleagues as partners to achieve mutually beneficial conditions.
Pay attention to human resources:
Place all employees as an invaluable part of the company, so it is the company's obligation to pay attention to their development, progress, and welfare.
Attention the public:
Encourage every employee to actively participate in socializing with the community so that indirectly each of our employees is a public relations officer of the company.
Environmentally friendly:
After all, every human activity will be able to affect the surrounding natural environment. For this reason, CV Karya Hidup Sentosa strives to instill a deep understanding in all of the company's human resources to participate in reducing negative impacts so that nature conservation can run in balance.