To introduce to the public that Indonesia has a national company that produces tractors and other agricultural equipment, CV Karya Hidup Sentosa invites you to visit our factory which will be located in Tuksono Industrial Estate, Kulon Progo, DI Yogyakarta. We call this industrial visit program the Quick Tourist Destination (QTW).
Through this program, we offer knowledge and experience of being in one of the largest tractor factories in Indonesia. Guided by CV Karya Hidup Sentosa employees, you will be invited to tour the Quick Traktor production process firsthand. Starting from the metal process to the assembly process.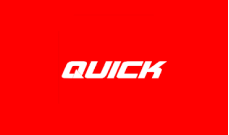 Like a tour, we also provide various souvenirs that can be purchased as souvenirs such as t-shirts, key chains, and hats. Various groups such as students, university students, farmers, and industry professionals have taken advantage of this industrial visit program.
By visiting and seeing our modern and large factory, we hope that the public will love the world of agriculture and plantations even more. We also hope that the best sons and daughters of this country will actively participate in the manufacturing industry that supports the agriculture and plantation sectors.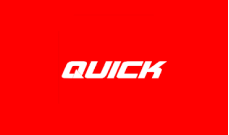 Minimum number of visitors in one group is 10 people.
Fill out the registration form and attach an official application letter from the school/university/agencies concerned.
Send application letter to email address train.sec1@quick.co.id or via WA 0811 2860 153
No charge (free).
During the visit, participants are required to:
Bring a reply letter from CV Karya Hidup Sentosa and show it to the security guard at CV Karya Hidup Sentosa upon arrival.
Bring and wearing a hat while in the production area.
Wear closed shoes.
Dress modestly.
Comply with wizard directives.
Walking on the green lane (pedestrian path).
Participants not are allowed to:
Shooting/taking videos while in the production area (except in designated areas).
Touch and move components and tools within the production area.
Communicate directly with the operator at work.
Intentionally polluting infrastructure in the factory.
Smoking in company area except in designated smoking area.
SCHEDULE
Any questions about Quick Destinations?
Contact Mr. Quick at 0811-2860-153
CLICK HERE
INTERESTED, Mr. BOSS? PLEASE FILL IN THE FORM BELOW!

QUICK.CO.ID
Formulir anda berhasil dikirim ! Tunggu informasi selanjutnya

QUICK.CO.ID
Formulir anda tidak terkirim !