Quick G 3000 Zeva
Quick G 3000 Zeva tractor, a two-wheeled hand tractor with beautiful and luxurious colors. The frame and body are made of high quality iron, making them strong, tough and stable. This hand tractor from CV Karya Hidup Sentosa (Quick Traktor) can be used on dry land, wet land (rice field tractor), or transportation.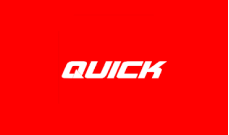 STRENGTH INNOVATION
Iron wheels with special reinforcement
Comes with locator on cast iron wheel
Gear Box design compact and strong
Hitch Pin bigger
Clutch gear SDog Clutch system with 4 large claws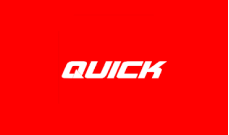 DURABILITY INNOVATION
Gelebeg wears Bush from special rubber, so it's durable
Main Bearing Housing fused to gear box so it doesn't leak easily
Shifting Fork equipped with TC Seal, so it doesn't leak easily
Equipped with Extension Pulley Cover which can increase durability V-Belt and anti-slip
Tension Pulley, the pressure can be adjusted from the outside or from the inside V-Belt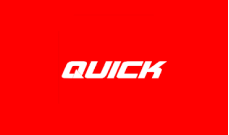 TREATMENT EASY INNOVATION
Flash Mounting System Axle (Main Shaft) is designed to replace Seal and Bearing Housing faster and replacement Shaft can be removed simultaneously in both standing and sleeping positions
System Input Bearing Housing designed for easier replacement Seal, Bearing, Input Shaft and Sprockets
Equipped Oil Check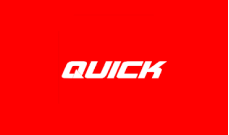 COMFORT AND STABILITY INNOVATION
Low vibration for comfortable operation
Stand with iron rod pull for easy operation
More stable control
Light clutch and ergonomic
Height of Gelebeg can be adjusted
Altitude Hitch-I can be adjusted
Comes with Hitch-II model "L" (Optional)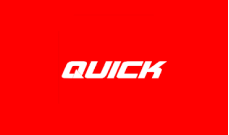 INNOVATION LUXURY AND BEAUTY
Luxury look orange paint metallic coloring body Quick G 3000 Zeva tractor
Stickers stripping with a dynamic and beautiful graphic display
Layer Verchroom on pull Stand and on clutch pull
Specification Hand Tractor
Merk/Model
QUICK / G 3000 ZEVA
Speed
1 Speed ​​Forward
Transmission System
Combination (Gear-Chain)
Gear Case
Casting Dual Part System
Drive System (Main Clutch)
V-Belt (2 pieces) & Tension Pulley
Turning System (Turning Clutch)
Dog Clutches (4 pieces, large)
Lubricating Oil Fill – SAE 90-140 oil
5.5 Liter (SAE 90-140) Oil
Dimensions of Tractor with Iron Wheels / Rubber Wheels
Length (mm)
2725 / 2725
Width (mm)
1130 / 865
Height (mm)
1430 / 1360
Weight without diesel (kg)
214.8 / 165.2 *
Weight with diesel (kg)
303.8 / 254.2**
Working Capacity (using 8.5 HP diesel and single plow)
Paddy fields (hours/Ha)
± 11.66 **
Dryland (hours/Ha)
± 11.02**
Engine Specifications
Merk
KUBOTA
Type
RD 85 DI-2S
RD 85 DI-1S
RD 110 DI-2T
Diesel Motor Type
1 Cylinder flat diesel engine (4 stroke)
Average Power (HP/RPM)
7.5 / 2200
10 / 2400
Maximum Power (HP/RPM)
8.5 / 2200
11 / 2400
Balance Tool
2 Axial Balance
–
2 Axial Balance
Fuel
Solar with good quality
Starting System
With starter crank
Combustion System
Direct injection
Cooling System
Water with radiator
Refuel (liters)
9.5
11
Lubricating Oil Fill (liters)
2.4
2.8
Weight (Kg)
89
86
106
Lights
12 – 32/32 (Regulatory IC)
Implement/Standard Equipment
| | |
| --- | --- |
| | Cage Wheel |
| | Tyre |
| | Plough |
| | Leveler |
| | Puddler |
Implement/Additional Equipment
| | |
| --- | --- |
| | Long Step Cage Wheel A (40cm) |
| | Wide Step Cage Wheel A (12cm) |
| | Wide Step Cage Wheel C (15cm) |
| | Parabolic Plough |
| | Hitch II |
*(Click to see details)
Interested, Sir? Contact Us Now!
Interested, Sir? Contact Us Now!

QUICK.CO.ID
Your message has been sent successfully !

QUICK.CO.ID
Your message was not sent !
Make sure the form is filled out correctly!