Quick GSP Series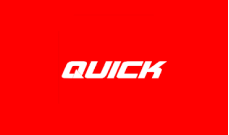 Sound and Stable Output
Quick Generator Sound Proof (GSP), a silent and low-vibration generating set (genset) for environments with a high level of tranquility. Prime and stable voltage. Using a Kubota engine with TVCS technology (Three Vortex Combustion System) and a Stamford alternator with AVR (Auto Voltage Regulator).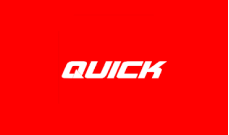 Eco-friendly Technology
The engine combustion system uses E-TVCS (Three Vortex Combustion System) technology which is environmentally friendly. This system improves the quality of exhaust emissions by optimizing the air/fuel mixture and by shortening the combustion delay.
Champion Performance
The Quick GSP Series uses Kubota engines that have been tested for quality around the world. Coupled with a classy and popular Stamford alternator, this generating set has a stable, steady output and excellent performance. The silent box is compact and tight so it can reduce the noise generated by the generator components. Rubber pads are placed in strategic locations to dampen vibrations.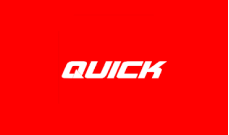 Easy Maintenance
The Quick GSP Series is designed with ease of maintenance in mind. The two sides of the generator door can be opened wide up to 180 degrees so that maintenance can reach various sides. There is a maintenance lamp that automatically turns on when the door is opened for lighting during maintenance.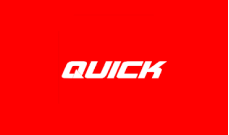 Ease of Operation
Genset operation is made easier with the existence of a module that displays all information on the generator's operational condition. In addition, this module also functions as an alarm if an obstacle occurs. With the smart control button, just press one button to turn it on.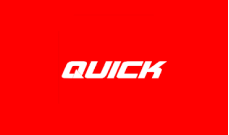 Security Assurance
The generator is equipped with an automatic shutdown system where the engine will turn off automatically in the event of an abnormal condition or overload. An easy-to-reach emergency stop button is also added to ensure the safety of the generator operation.
QUICK GSP Genset Specifications
MODEL
Unit
QUICK GSP 12,5
QUICK GSP 20
QUICK GSP 30
Frequency
Hz
50
50
50
Standby Output
kVA (kW)
13,8 (11,0)
22,0 (17,6)
33,0 (26,4)
Prime Output
kVA (kW)
12,5 (10,0)
20,0 (16,0)
30,0 (24,0)
Voltage – Single Phase
V
220
220
220
Phase / Wire
–
3 / 12
3 / 12
3 / 12
Power Factor
–
0,8
0,8
0,8
No. of Poles
–
4
4
4
Insulations
Class
H
H
H
AMPS
Maintenance Lamp
Auto Lights On – When The Door Opened
Control Panel
Digital with AMF
DIESEL ENGINE
Type
–
Vertical, 4 Cycle, Water Cooled with Radiator
Model
–
D1703
V2203
V3300
No. of Cylinders
–
3
4
4
Bore X Stroke
mm
87,0 x 92,4
87,0 x 92,4
98,0 x 110,0
Displacement
cc
1.647
2.197
3.318
Engine Speed
rpm
1.500
1.500
1.500
Continous Rated Output
kW (HP)
12,7 (17,0)
18,4 (24,7)
26,8 (35,9)
Oil Capacity
Liter
5,3
7,6
13,2
Coolant Capacity
Liter
6,9
6,3
8,2
SET
Fuel Consumption
at Full Load
Liter / Hour
4,0
5,3
7,7
at 3/4 Load
Liter / Hour
3,2
4,0
5,9
at 1/2 Load
Liter / Hour
2,5
3,1
4,3
at 1/4 Load
Liter / Hour
1,6
2,1
3,2
Fuel Tank Capacity
Liter
60
70
90
Battery (AH / 20h)
–
12V (70Ah)
12V (70Ah)
12V (120Ah)
Dimension L x W x H
cm
165 x 80 x 105
180 x 90 x 110
200 x 100 x 120
Approx. Net Weight
Kg (lbs)
585
700
800
Sound Level [Full load at 23 ft. (7m)]
dB (A)
61
62
64
Emergency Stop System
–
In case of abnormal: Water Temperature and oil pressure
*(Click to see details)
Interested, Sir? Contact Us Now!
Interested, Sir? Contact Us Now!

QUICK.CO.ID
Your message has been sent successfully !

QUICK.CO.ID
Your message was not sent !
Make sure the form is filled out correctly!