Quick Combine Harvester QH-11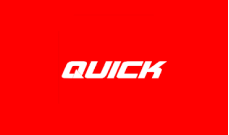 Surely Profitable
Quick Combine Harvester QH-11 Series, a combination rice harvesting machine to increase productivity and profit from crop yields. As the name suggests, this tool is a combination of three different operations, namely reaping, threshing, and winnowing. The output is grain with a level of cleanliness reaching 91.85% and losses 1.95%.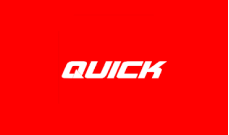 Fast and Efficient Harvest
This rice harvesting machine combines three processes at once, namely harvesting, threshing and winnowing. The height of the cutting tool can be adjusted by the hydraulic system. Designed with an effective separation system, this harvesting machine is able to provide clean results with low losses. Harvesting is now faster and more efficient.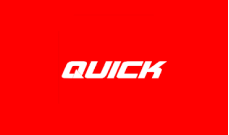 Ease of Transportation
The ease of transportation and operation of the harvesting machine is offered through the right dimensions and light weight. The slim body makes the Quick QH-11 Series quite easy to transport using a pick up car. Moving harvesting machines from land to land is even easier.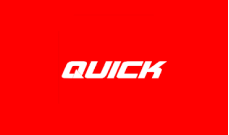 Able on Mud Land
The track crawler used is made of rubber and has a width of 320 mm. The unique pattern on the crawler is designed to make it easier for this harvesting machine to operate on dry, wet, to muddy land.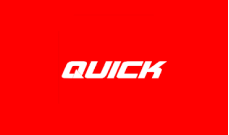 Agile Maneuver
Having a small turning radius, the Quick QH-11 series is the best choice of rice harvesting machine for working in narrow to medium fields. Its agile maneuvers are very helpful to reach the entire crop and optimize harvesting.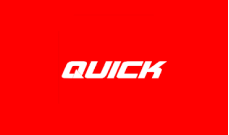 Safe and Convenient Control
The driver's seat is positioned behind the appliance to provide ideal views in all directions. The yield (grain) shelter is located right next to the driver's seat. Operational levers are located in a location that is easily accessible to the driver even in a seated position. The operation of the harvesting machine has also become safer and more comfortable.
Harvester Specifications
Product Name
Paddy Combine Harvester(Paddy Combine Harvester)
Brand
QUICK
Model
QH-11B DM
QH-11B DE
Type
Riding Type
Dimensions
Length (mm)
3430
Width (mm)
1560
Height (mm)
1495
Weight (kg)
899
919
Specification

Machines

Drive
Machine Type
4 Stroke, Water Cooled Diesel
Brand
KUBOTA
Type
RD 150 DI-2N-K
RD 150 NB
Maximum Power (HP/rpm)
11/2,400
15/2,400
Refuel (Liters)
11 (Solar)
Lubricating Oil Fill (Liters)
2.8 (SAE 30)
2.8 (SAE 40)
Starting System
Crank
Crank/Electric
Control System
Transmission
Type
Combination (Gear-Chain)
Speed
Forward
3 Speed
Back off
1 Speed
Crawler
Crawler Width (mm)
320
Materials
Rubber
Ground Clearance (mm)
295
Steering System
Dog Clutch with Brake
Oil
Gearbox
Specifications
Rored (SAE-90)
Volume (Liters)
8
Hydraulic
Specifications
Turalik 43 (SAE-10)
Volume (Liters)
5
Cut Mechanism
Altitude Settings
Motor Hydraulics
Cutting Blade Width (mm)
1.230
Cut Blade Height (mm)
185 – 810
185 – 780
Machine Performance
Effective Field Capacity (hour

/Ha)

7,47
6.76
Fuel Consumption (Liters/hour

)

1.38
1.53
Harvest Losses/Loses (%)
1.14
1.61
Cleanliness Rate (%)
96,16
96,1
*) Specifications based on Test Report results: LB. 130/88/MPP/06/VII/2016 & LB. 130/87/MPP/05/VII/2016 Specifications are subject to change without notice, and cannot be used as a basis for claims
*(Click to see details)
Interested, Sir? Contact Us Now!
Interested, Sir? Contact Us Now!

QUICK.CO.ID
Your message has been sent successfully !

QUICK.CO.ID
Your message was not sent !
Make sure the form is filled out correctly!